The management of Dzata Cement in a statement has asked the public to ignore media reports on the GHC30 tag and that it is yet to announce the price of its products.
It comes after widespread social media reports that the cement is selling for GHC30, a price way below the competition. Different brands of cement sell between GHC45 and Ghc50 currently in Ghana.
In a statement, the Ibrahim Mahama-owned business said the public should ignore reports of  their prices in the media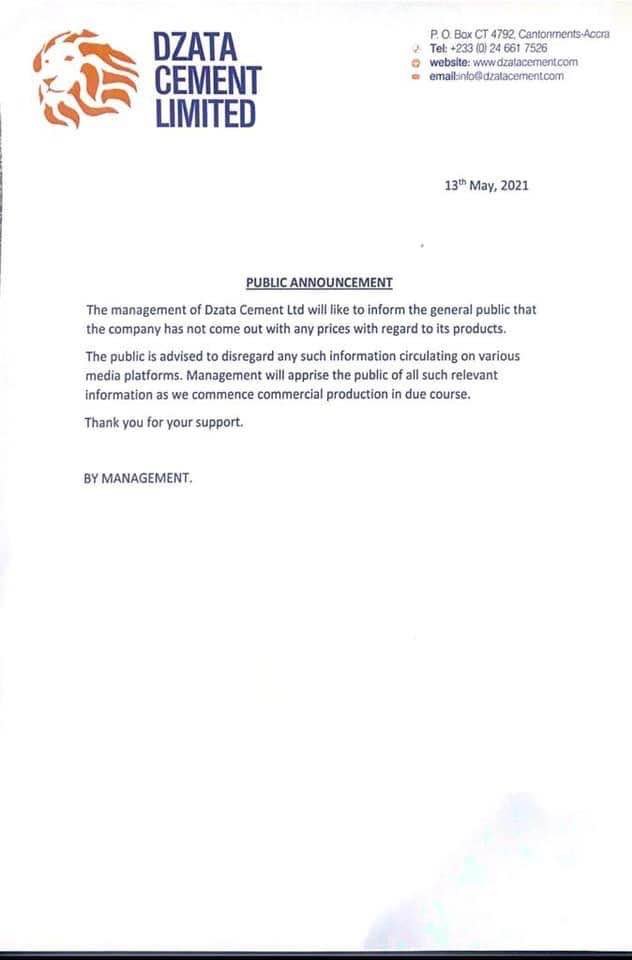 Dzata Cement is projecting to produce about three million tonnes of cement for the Ghanaian and African markets.
With over US$100 million invested in the company, Dzata cement which is owned by business mogul, Ibrahim Mahama is set to produce for the Ghana market with the vision of stabilizing the demand and supply of cement in the country.
This follows a significant investment into an ultra-modern technology installed at Tema.