The Ghana Revenue Authority (GRA) has extended an invitation to the recently married daughter of famous preacher Sam Korankye-Ankrah over a supposed $1 million she received as gift from her friends during her wedding.
The enormous gift from a group of young professionals, who are members of the church, went viral on social media on July 10, 2021.
In a letter to Dromo Korankye-Ankrah, the GRA said: " Information available to the GRA indicates you have received an amount of one million dollars as gift from friends".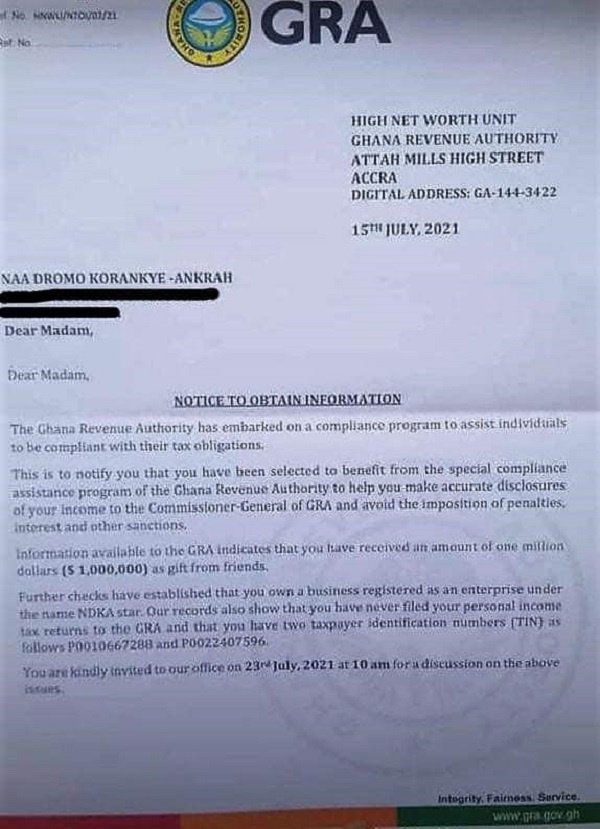 Meanwhile, the General overseer of the Royal House Chapel International has explained that the gift was only a 'faith cheque'.
"Unfortunately, some people did not catch the idea of the presentation. They thought it was real money that was presented… The cheque was a faith cheque, not a real cheque.
"What these young people are saying is that they believe God, that one day during occasions like these, they will be able to present a cheque of $1 million. That is the statement they are making," he said in church.